Darussalam E-Library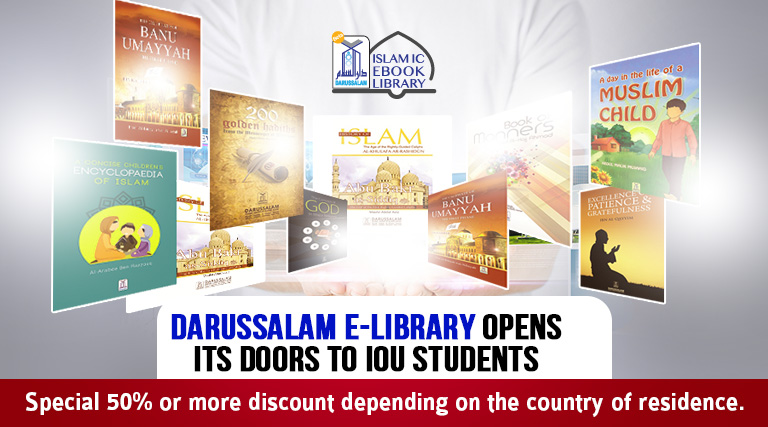 The Islamic Online University always seeks to improve the quality of education and the study experience of the IOU students. Alhamdulillah, we thank Allah for all His blessings.
In order to bring more resources at your fingertips, the IOU has added the recently-launched Dar-us-Salam Islamic eBook Library among its offered services. The $48 subscription fee per year is offered exclusively to the students and alumni of the IOU for a 50% or more discount depending on the country of residence.
Subscription fees scale
Very High Human Development
How to Register:
1. Click here to register
2. After registration pay the fees using IOU's paypal, paytab or local bank accounts.
3. Once the payment is confirmed you will receive your Dar-us-Salam Islamic eBook Library account credentials within 3 working days.
Note:
1. Dar-us-Salam's online payment system on their website does not entitle you for this special discount.
2. Kindly click here to download the guide showing how to use the Dar-us-Salam Islamic eBook Library once you have received your account credentials.
Last modified: Saturday, 22 June 2019, 8:51 AM